Presenting Daniel James
Contact: Jerry Newton email: jerry@jerrynewton.com
FOR BOOKING INFO
323.656.4200

Click for other links here
Trade Show Talent
Sales Meetings Talent
Corporate Events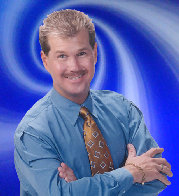 Comedy Hypnotist and Corporate Entertainer
WHEN YOUR ENTERTAINMENT MATTERS!
Daniel James' show is perfect for that after dinner program for the company sales meeting, convention or holiday party.
Your guests become the "Stars" of the show! Daniel can create custom comic Hypnotic routines specifically
written with your company in mind; making your event unique and unforgettable!
Daniel James is one of the most sought-after comic Hypnotists today.
Daniel's career began in 1980 when he joined National Assemblies,
an entertainment bureau in Hollywood, California. Daniel
performed at over 400 schools and Universities
across the country each year.
Mr. James is a popular, featured entertainer on-board many of today's top cruise lines including:
Royal Caribbean, Carnival, Commodore and Royal Viking Cruise lines.
Night Club appearances include: Resorts International Hotel and Casino in Atlantic City,
The Magic Castle, Hollywood, Atlantis Casino in Reno, The Condado Plaza Hotel and Casino in San Juan,
The Royal Sports Club, Bangkok, Hotel New Shiobara, Japan.
Corporate Event Planners use Daniel's Hypnotic Revue on a regular basis. Clients include,
Rice Lake Weighing Systems, Sysco Food Services, Seiko Freight, Coca-Cola, Kodak,
American Heart Association and Compaq Computers.
Contact: Jerry Newton
FOR BOOKING INFO
323.656.4200
323.839.6374
Contact Jerry Newton
email: jerry@jerynewton.com