Click here to go back to the Home Page

Amazing Audiences
A familiar face at trade shows, magician
Jerry Newton has entertained crowds for more than 20 years.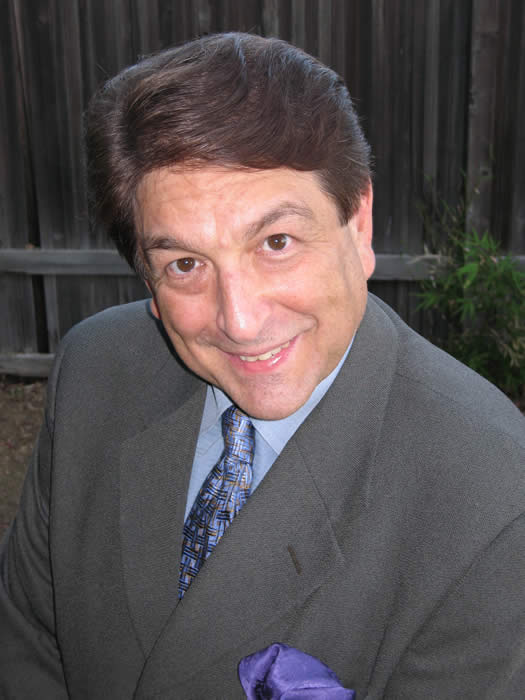 Jerry Newton
By
David Kolman Senior Editor


He can remove your clothes and jewelry without you knowing it. He makes animals appear and bottles disappear. He performs card, ring and ball tricks. He reads minds. And he does this and more while promoting products for such companies as Caterpillar Engines, Ford and Goodyear Tire & Rubber.

He's Jerry Newton, "The Amazing One," longtime trade-show magician, or industrial performer or corporate entertainer, if you prefer. He's a familiar face at automotive and truck industry trade shows. He can most often be found at the center of a large, mesmerized crowd, stirring excitement for his clients' products with the excitement of his magic."Know how I do it?" asks Newton after enthralling a crowd with an astonishing trick. He waits as the group inches forward to better hear what he has to say. "Magic," he answers.

Newton will not divulge the secrets that have kept him in such high demand for so long. He's typically on the road nine out of 12 months, doing about 1,000 shows per year, mostly across North America, and he performs overseas as well. In addition to performing at exhibits in trade shows, he works his magic at sales meetings, conventions, hospitality suites, corporate parties and other business functions.
At truck trade shows, Newton may do as many as 10 performances a day, befuddling audiences with his sleight of hand and pitching everything from diesel engines to truck parts, tires and even vehicles themselves. As he is fond of saying after an audience oohs and aahs to one of his many, sure-fire tricks, "Isn't that amazing!"

"The trick to this business is to effectively communicate important business concepts and messages in an entertaining fashion," explained Newton. "My job is to blend product, service and company information together with entertainment in such a way as to make sure the audience gets it. My magic is really secondary. The main focus of my performance is the company I'm representing and its products and services. Magic helps to get the message across."

The complexities of the products of Newton's clients make integrating their marketing messages into entertaining performances magical in itself. One day he may be extolling the benefits of Quaker State Motor Oil, the next day highlighting the service advantages of Caterpillar's latest diesel and the following day explaining the new innovations of a vehicle protection system.
Like his illusions, though, no assignment is impossible, boasted Newton, noting he has yet to come across a product that he couldn't provide a magical sales message for. "That's one of the great things about what I do," he commented. "There's always a new challenge and new experiences. I get excited about new projects because they help keep me sharp."

Typically, Newton visits with clients to learn about their company, the industries and businesses they serve and the market jargon. Then he sits down with the product and service people to learn about the products he will be pitching and to determine what messages they want promoted. He uses company literature, magazine articles, sales training material, videos, etc. to become well-versed enough to develop a show — usually a 10-to-15-minute presentation. Then, of course, he has to memorize it. "Fortunately, I've always been a quick study," remarked Newton.
"What I try and do in my performances is inform, educate and entertain," Newton said. "I want to create enough interest that prospects will stay at the booth and get interested in the product, learn more about it and eventually buy it. My objective is to plant the seeds to generate interest and sales."
Another of the challenges Newton enjoys is making each performance as fresh and spontaneous as the first. No easy task, as he does nearly a dozen shows per day. "That's what show biz is all about," he beamed. At one time, Newton dreamt of being a Hollywood star. He moved to Los Angeles in 1978 to pursue this hope, but his magic provided a more stable career.

While he would still like to do TV commercials or have a part on a sitcom, he said he's "very happy" being an industrial performer, and he's doing quite well. Of late, though, Newton has been branching out and is getting into the Hollywood scene. He's been warming up television audiences for such sitcoms as The Drew Carey Show.

Newton grew up in Chicago. His introduction to magic occurred when he was 8 and is inexorably linked to dentistry. Like many youngsters, Newton was afraid of the dentist. He was also fascinated by magic. "My family's dentist, who dabbled in magic, made a deal with me," reflected Newton. "He said if I'd let him pull my tooth he would teach me how to make a 50-cent piece disappear and then reappear behind my brother's ear." The tooth came out, the trick was taught and "I became hooked on magic."

He started sending away for the magic tricks advertised in the back of comic books. He began doing magic for friends.
At 13, Newton found a mentor in Tom Palmer, an accomplished magician Newton met at Elders Magic Shop in downtown Chicago. "I hung out there every day after school and on Saturdays," Newton said. Palmer helped Newton come up with an act to compete in the Young Magicians Contest. "I won a trophy for most original magic act and, then and there, decided to further develop my magic and make it more than a hobby." Through high school, Newton performed under the name Merlin. He started charging for his magic shows and wound up doing a lot of birthday parties. He was always called upon to perform at family functions.

He entered college and took business courses, figuring he'd get into sales and marketing. At the same time, he got more and better-paying jobs performing magic. Then a friend introduced him to the corporate trade show market. "I was about 20 when I worked my first trade show, a direct mail trade show," recalled Newton. "I pitched the products of a printing services company. I really enjoyed the work; so much so, I decided to try it as a career." A short time later, he created Newton Productions and his Adding Sales Magic program, specializing in trade shows, conventions and corporate functions.

Even though he's been performing magic for nearly 40 years, Newton still practices regularly. "Magic is a skill you have to constantly practice," he said. He practices in front of mirrors and before peers, and often videotapes himself so he can critique his techniques. "After all, practice makes perfect."
Jerry Newton Feature Story
By
David Kolman Senior Editor
RoadStar Magazine
www.jerrynewton.com
Phone 323.656.4200 /323.839.6374
EMAIL: jerry@jerrynewton.com
Back to home page
Click Back to Home Page Link above to return to Home Page